Fluid Warmer
Shown Stacked
3.4 Cubic Ft. Each
#EC340L - $6,385.00
Each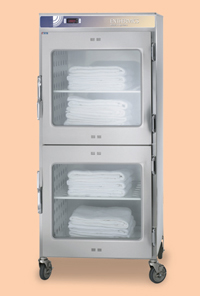 Blanket Warmer
20.6 cu. ft.
#EC2060 - $5,600.00
Combination Fluid/Blanket Warming Cabinet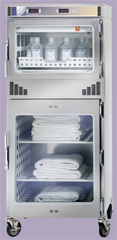 #EC1730 B/L - 24" Deep
$7,450.00

#EC1260BL - 18" Deep
$6,130.00

For intravenous and irrigation fluids. The specially contoured warming surface cradles one (1) liter solution bags. Each cavity is controlled by an individual control and L.E.D. display. A sensor in the heating plate detects the presence of a bag and engages the heating mechanism to quickly warm the fluid.
Features
Modular configuration
Wall mount: One to six (1-6) 1 liter bag capacity
Countertop: One to three (1-3) 1 liter bag capacity
Pole mount: One (1) 1 liter bag capacity
Anodized aluminum heat plate
Lightweight, medical grade plastic housing
Intelligent bag sensors
Dual temperature sensors
Heats to 40°C (104°F) in 30 minutes or less
Accuracy of +0°/-2°C (+0°/-3°F)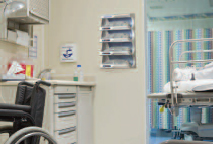 Plus Shipping Cost
Bottom or Back Cord
Mounting Brackets Extra
Call for Pricing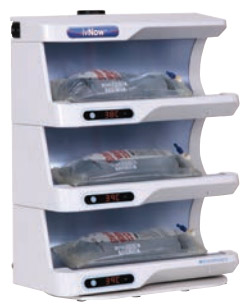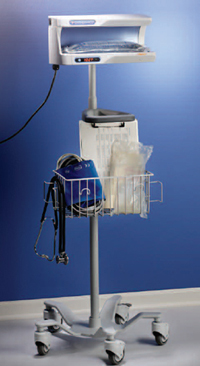 ivNow-1 - 120V, 1PH, 50-60Hz, 150W, Bottom Cord
$960.00
ivNow-2 - 120V, 1PH, 50-60Hz, 300W, Bottom Cord
$1,685.00
ivNow-3 - 120V, 1PH, 50-60Hz, 450W, Bottom Cord
$2,400.00
ivNow-40 - 120V, 1PH, 50-60Hz, 600W, Bottom Cord
$3,130.00
ivNow-5 - 120V, 1PH, 50-60Hz, 750W, Bottom Cord
$3,200.00
ivNow-6 - 120V, 1PH, 50-60Hz, 900W, Bottom Cord
$4,090.00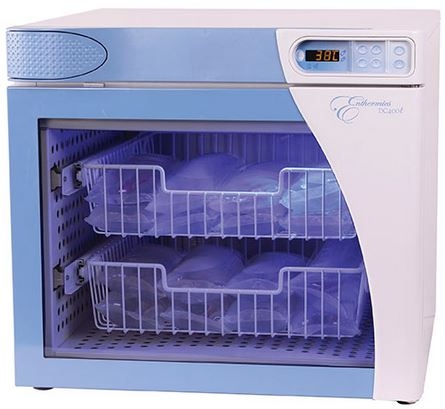 Fluid Warmer
Capacity: 20 1-liter bottles or 28 1-liter bags
#DC400L - $4,190.00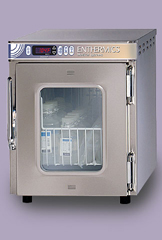 Fluid Warmer
Total Capacity: 11 1-liter bottles or 16 1-liter bags
#EC230L - $3,585.00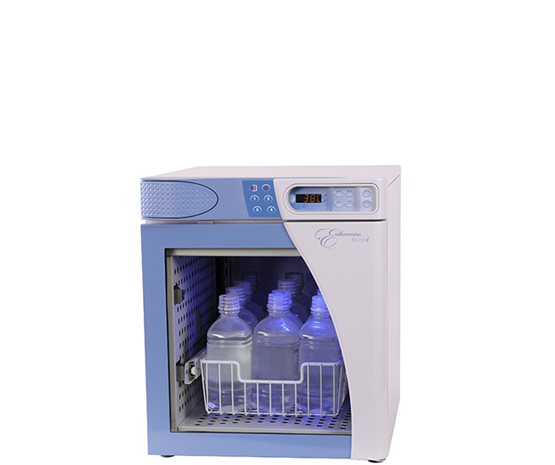 Fluid Warmer
Capacity: 12 1-liter bottles or 16 1-liter bags
#DC250L - $3,425.00